Overview:
Small marine craft, typically made of fiberglass, present a challenge for coating removal:
Substrate surfaces like gel-coat on fiberglass or wood, are easily damaged by abrasive blasting or by conventional chemical strippers.
The anti-fouling paint is often very thick in multiple layers, which is difficult to remove.
Boats are often located in environmentally sensitive areas – making it necessary to build elaborate containment structures for dust, odor and airborne particles.
2010 or 2030: For anti-fouling paint, below the water line.
2010: For coatings on metal and other surfaces on the top side.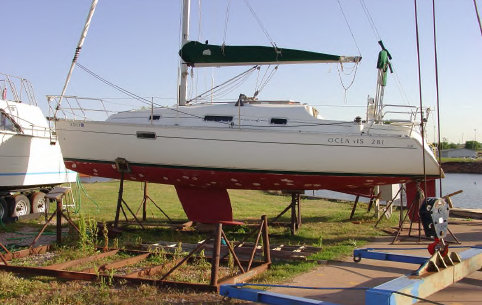 Benefits:
These products offer the following major benefits to the user:
Multiple coats of paint removed with only one application.
Safe on most gel-coat and on most fiberglass surfaces.
Will not damage epoxy coating on cold molded hulls.
Harmless for boatyard's water catchment system.
Product works without supervision and workers can do other revenue producing work while the stripper completes the job.